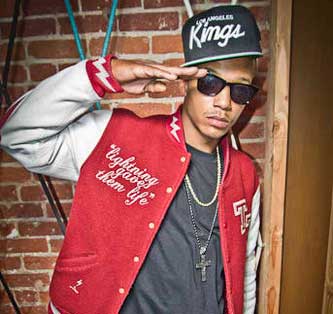 A few days ago Hip Hop/R&B producer Mars was robbed at gunpoint at  the "Pot of Gold" Video shoot for The Game and Chris Brown.
Mars, who is reportedly co-executive producing Game's soon to be release R.E.D. Album, was sitting relaxing a car with or two block away from the set of the video shoot.
Guys walked up to the side of the car they were sitting in, pulled out handguns and robbed the pair for an estimated $12,000 in jewelry and cash..
The Game nor Chris Brown were aware of what was going on. Both were  on the video when the robbery took place.
Mars was a little shaken but remained positive and upbeat after it was was all over.
"Thanks to every1 that was concerned about me..i'm so glad i'm alive!" Mars tweeted. "I appreciate your prayer & support. Could've died today but God spared my life! Praying til I pass out! Goodnight and God bless you!"
Police have leads or suspects as of the moment.