Rest In Peace
Jonas Bevacqua
1973 – 2011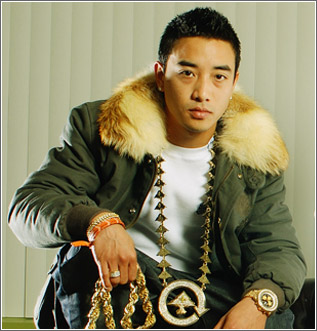 L-R-G C0-Founder and West Coast Underground homeboy Jonas Bevacqua was found dead at his Laguna Beach home on Monday (May 30).   Jonas was young, only 34 years old.  The cause of his sudden death is unknown at the moment.
Members of his family found his body at around 11 a.m. in the morning, but authorities believe he passed away several hours earlier.
Authorities have ruled out homicide, and there is no indication he was suffering from any medical condition.
Jonas  founded Lifted Research Group in 1999 with his partner, Robert Wright,  with some fly designs creative  marketing and hustle  It grew into one of the largest urban brands around the world, paving the way for the street-wear fashion genre you see today.
By 2006, LRG had annual sales of $150 million and was named by #5 on Entrepreneur magazine's list of that year's 500 fastest growing companies.
Jonas made a great impact on the urban street-wear fashion industry and will be greatly missed. He was one on the coolest and most approachable nicest guys on the game. He inspired many to hustle and make it happen. His achievements and inspiration will live on.
Jonas grew up in a multicultural family that included eight siblings, seven of whom, including him, were adopted. He is survived by his mother, father, son, fiance and seven brothers and sisters.
Our condolences go out to Bevacqua family and friends over at LRG.  He will be greatly missed. One Love!