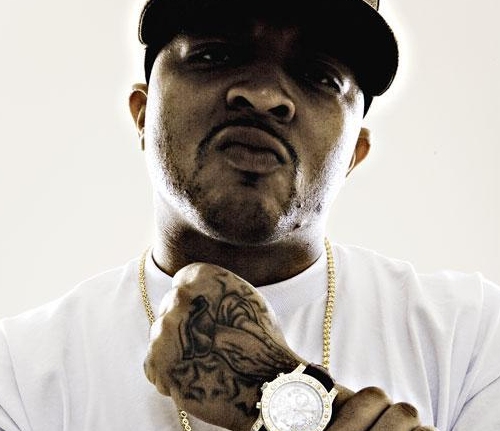 West Coast OG  and G-Unit Soldier 40 Glocc was arrest on Sunday. (January 23rd)  The word on the streets is that he is facing a gun possession charge.
The arrest took place near 40 Glocc's old stomping grounds, the Arbor Terrace Apartments, aka "The Zoo."
Cops claim they were patrolling the area when they stopped 40 Glocc and some associates, because they were loitering in an area near the apartments.
During the search of 40 Glocc's Range Rover Cops alleged that A 9mm handgun with a high-capacity magazine was found.
40 Glocc was arrested and charged with carrying a concealed, loaded weapon. Bail was set at $100,000.
The location of the arrest is not good for 40 Glocc because in September 2010, a judge officially banned 40 Glocc from the Arbor Terrace Apartments as part of a  2008 gang injunction.
40 Glocc paid bail and has been released.
Upon being released from jail Mr. 40 Glocc tweeted – "100'k OUT ON BAIL FRESH OUTTA JAIL CALIFORNIA DREAMIN SOON AS I STEP ON THE SCENE HEARIN B*TCH'S SCREAMIN! ZOOLIFE! RT THAT!"