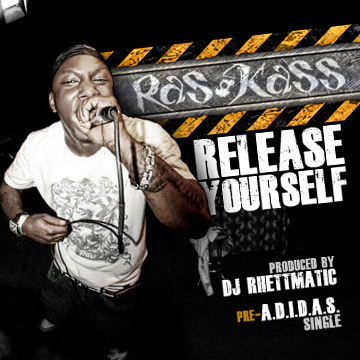 "Release Yourself" Download Produced by  DJ Rhettmatic
This track is on some real hiphop Sh%t.
Rassy dropped this joint a couple weeks ago but Westcoastunderground.com was on vacation caught up in the Matrix. But, I had to post this as soon as I got back to work, better late than never.
This is a "Pre Phantom" single for the highly anticipated and cleverly funded A.D.I.D.A.S Album. The the reason I say "Phantom" Single is because this track won't be on the A.D.I.D.A.S album. The best was produced by The Beat Junkies DJ Rhettmatic. This is just a little taste of what they plan to do on their collaborative efforts on the A.D.I.D.A.S project.
Download it now while you still can.