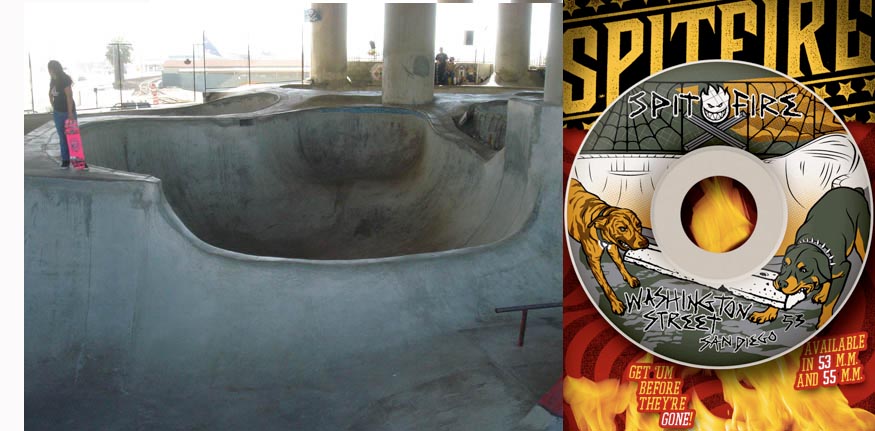 Through out the 90's skating was hard in Daygo. All the parks were shut down and cops were giving out mad $100 tickets everywhere. San Diego being the  mecca of skateboarding, the homeys were not having it.  Basically a bunch of dudes got together found a spot downtown near the train track under a freeway bridge and build a few little banks and transitions to mess around on and not be bothered.
Once the city realizes mini pop-up skate park was built on public property without their permission they are incensed and immediately decide to tear it down. Bulldozers are moved in but the skaters are unwielding and will not stop skating. At the same time mass media is brought in to expose the story.
The bootleg skaters regrouped and attempted to make the park legit. After numerous city council meetings, land use permits, stringent conditions, fund raisers, volunteers, protest and bulldozers, non-profit organization construction resumed in 2002.
It's been 10 years since it troubled beginnings the Washington Street Skate park is now one of the top-rated skateboard parks in Southern California. It is a winner of Thrasher Magazine's T-Eddy awards for Best Park and the recipient of the San Diego Channel 10 News Leadership Award, the Washington Street Skateboard Park is already a legend in its infancy.
Go here for where to buy. Via Transworld.
All proceeds go directly to the park fund.