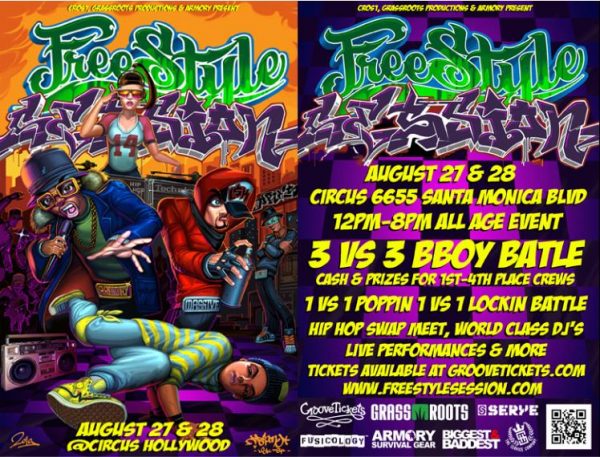 Attention all West Coast B-Boys, Lockers and Poppers it's going down August 27th-28th at Freestyle Session.
Freestyle Session is one the West Coast premier events showcasing the four elements of hip-hop focusing on the dance element.
The top Breaking, Popping, and Locking crews from around the world gather in Los Angles to batter for supremcy and the of title top dog, Ichiban, Numero Uno!
Fresh boogie down beats will be provided by Dj's Element, Abel, Lean Rock, Charlie Rock and more Plus  special Live Performances,  Art Exhibitions,  Hip Hop Vendors and more….
Saturday August 27th & Sunday August 28th 2011 – 12pm -8pm
Club Circus 6655 Santa Monica Blvd. Hollywood 90036