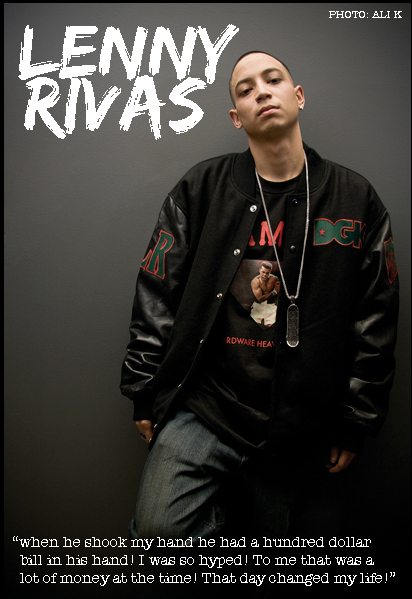 Check out this cool 48 block interview with DGK skater Lenny Rivas. He talk about meeting Stevie Williams, becoming a team rider and getting his first $100 all on a handshake the same day.
Damm It Feels good To See People Up On It!
I'm Proud of the Little Homey Lenny Loco. That's right I'm from the Mecca of Skaters and from the old school of Minority Skateboarders. Big shout out to my Old School skater homeboy Steve Stedham. I was like the only Brotha Ridding through the Hood in Southeast Diego on a Skateboard. Any Way back to the Future, It's good to see Lenny get his respect. I remember this fool when he was hella skinny and young. He's still skinny.  I Loved watching him skate. Much respect to Lenny for keeping it real and shouting out his hood the Homeboys. Kashawn where you at fool? Holla at me.